WVU Football: How Good is Rasul Douglas?
WVU football has a blossoming star in cornerback Rasul Douglas.
In February of 2015, 4-star (Rivals.com) junior college All-American Rasul Douglas signed with the West Virginia football program, choosing the Mountaineers over the likes of Florida State and Georgia. After playing 11 games as a junior and eight this season in his senior campaign, it's time the country takes notice of the 'Eers top corner.
Standing 6'2″ with lanky arms and a 200-pound frame screams 1st round talent. NFL coaches covet this type of size when evaluating prospects, but it's more than just that; Douglas is a big-time playmaker.
Besides recording at least three tackles in every game so far this season, Douglas has five pass deflections, five interceptions, one sack and one defensive touchdown. He's a confident tackler as well, recording nine solo tackles against Youngstown State in Week 2.
In the Mountaineers win against Brigham Young, Douglas picked off a pass just before halftime and took it 54 yards for the score. This play gave West Virginia a two-score lead and it altered the dynamic of BYU's gameplan: don't attack No. 13 in Old Gold & Blue.
In the Big 12, a team's defense is tested week-in and week-out with heavy doses in the pass game. West Virginia has faced an average of 37 passes per game, with two teams each reaching 50 pass attempts – a stat that's often overlooked when evaluating players in the secondary.
Douglas ranked out as a top cornerback, according to Pro Football Focus, in the team's Week 5 win against Kansas State with a rating of 84.0 (on a scale of 100.) Douglas also had a two-interception game against Kansas in West Virginia's 48-21 defeat of the Jayhawks.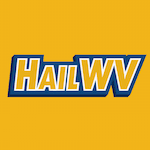 In the upcoming weeks, the Mountaineers will face off against the conference's elite in Texas, Oklahoma and Baylor – while Rasul Douglas looks to maintain his status as one of the best secondary players in not only the Big 12, but also the country.