 When we last left our favorite cheap suit-wearin, mullet hairdo-havin columnist out of Huntinghood, he was none too happy about Holgorsen being asked to leave a casino, which he did without incident.
What's Mr. Yellow Teeth up to this week? Hang on for the ride, folks.
Chuck Landon: Unnamed sources not always who you assume
The scenario is absolutely stupefying.
Gee, that's a bold statement to make, Landon!
Here is the time line.
Oooh, yay! Mullet man, let us have it!
WVU coach-in-waiting Dana Holgorsen is escorted from a casino in Cross Lanes, W.Va., by police officers at 3:20 a.m. on May 18 for allegedly being intoxicated.
Which, quite honestly, got this whole thing started.
Mountaineer athletic director Oliver Luck classifies the incident as "unacceptable behavior."
But, we tried to move on after that.
I write a column on May 28 revealing Holgorsen was involved in at least two other incidents and, perhaps, as many as six, according to informed sources.
Dum-de-dum-dum!
WVU goes into major damage control, contradicts all the allegations except the casino incident and initiates an internal investigation for leaks to the media.
Because, Chucky, AS A NEWSPAPER COLUMNIST, you are NOT supposed to publish rumors and innuendo! You are a member of the mainstream media!
An accusing finger is pointed at WVU lame-duck head coach Bill Stewart and his wife, Karen, as my sources.
Hey, Landon, we also have another finger for you…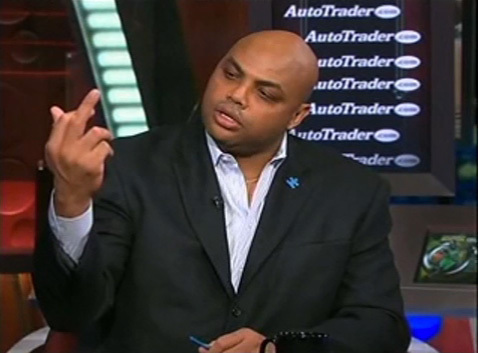 In one of the greatest examples of public relations spin doctoring imaginable, all the attention is diverted away from Holgorsen's casino incident toward Stewart, who is portrayed as the bitter purveyor of a smear campaign.
Which is NOT what Landon wanted. Landon wanted to give any edge he could to Marshall in the upcoming "Joe Bowl." As we now know, that backfired.
At 1 p.m. on Thursday, I break the story on Twitter that sources say WVU is planning to fire Stewart on Friday.
You just said "as early as Friday" and the buyout was 600K. Read it for yourself, folks.
At 4:30 p.m. on Friday, a WVU press release says Stewart has resigned although The Sporting News reported sources indicated Stewart was dismissed for "conduct detrimental to the university" and allowed to publicly resign.
So, what's your point, Landon? Stewart had to resign because of "conduct detrimental to the University." What other choice did he have?
At 9 p.m. on Friday, WVU holds a press conference to introduce Holgorsen as the Mountaineers' new head football coach, which means during a span of 24 days he went from being ejected from a casino to being promoted to head coach.
Oh, waaah waaah waaah! Get over it, Landon!
This would be farfetched as fiction, but as fact? Why, even if Rob Zombie teamed up with writers from the "Jerry Springer Show," they couldn't create a script this bizarre.
OK, Chuck,
What makes it even more surreal is Matt Hayes of The Sporting News quoted Luck as saying, "WVU has not substantiated any allegations of wrongdoing on the part of Stewart or his wife Karen."
Not a confirmation or a denial, Landon, you know that.
There's a reason for that.
Ooooh… can't wait to hear what he has to say!!
The truth of the matter is neither Stewart nor his wife were among my sources. I have never met or spoken with Karen. As for Bill, the last time I talked to him was on Sept. 22, 2010.

That's the day an outraged Stewart telephoned Herald-Dispatch sports editor Rick McCann, asking for my phone number. He complied and Stewart immediately called to berate me for writing a column saying he didn't shake hands with Marshall coach Doc Holliday after the Herd's 24-21 overtime loss to WVU on Sept. 10.
Wow, I'd love to know what Stewart said to Cheap Suit Chucky during that call. FOIA REQUEST FOR CELL PHONE RECORDS!!!
I've never spoken to Stewart since.
Like we should believe you at this point, Chucky?
I do stand by my real sources, however. They certainly were accurate on Stewart's impending departure on Friday.
If it wasn't the Stews leaking this info from you, did you perhaps get your information from one of the pay sites you happen to be a member of??
As for WVU, officials and fans alike are hopeful that this embarrassing circus of plots and sub-plots, allegations and innuendo will end now.
It'll only end when people like you stop dredging it up, ass.
But will it?
(see above)
An article written by Karen Crouse in Friday editions of The New York Times provided an interesting viewpoint centered on Mario's Fishbowl Bar and Grill, a popular hangout in Morgantown.
Mario's is awesome… been there a few times myself.
"The walls and ceiling of Mario's," wrote Crouse, "are papered with proclamations from customers of big successes — of beers consumed in record time or in record numbers.
She's right.
"One piece of paper, dated March 31 of this year, made it known that Holgorsen had consumed his first beer in the goblets big and deep enough to fit softballs. 'The first of many,' it read."
Yeah, those fishbowls are big. Nothing wrong with a Coach having a drink, Landon!
Bottoms up.
Landon, you're going to need more than a few fishbowls after the team lays at least 70 points on your worthless Herdie-Terdie squad in early September!
For all of you sissies griping about me posting articles from the HHD, here's a SOURCE LINK.
Tags: Bill Stewart Coal Bowl Dana Holgorsen FireChuckLandon.com FJM-style Friends Of Joe And Coal Bowl Marshall Oliver Luck WVU WVU Football