So, yes, I am very well aware that Calvin Magee (Rich Rodriguez' former Offensive Coordinator at WVU and Michigan) and Tony Gibson (former recruiting coordinator at WVU & Michigan) are taking new jobs, most likely in similar capacities, at Pitt.
Think about that for a minute… 2 guys (besides Todd Graham, the new Head Coach who previously worked at WVU before going to Tulsa) who were on the 2007 team's coaching staff… that was ONE GAME AWAY from the National Title game, are now going to be wearing the same damn colors of the team that got the luckiest of breaks and defeated WVU on the scoreboard in early December 2007 because RichRod threw the game so he could weasel his way to Ann Arbor, MI.
After the jump is going to be one hell of a rant, complete with somewhat vulgar language, anger, probably incoherent sentences, etc.
The picture above is of the guy I referred to as Fat Albert since he bolted for Michigan with Rich Rodriguez. However, Magee waited until AFTER the Fiesta Bowl.
These are the 2nd and 3rd guys to betray WVU by going to a rival team. The first was Doc Holliday bolting to Marshall… but the whole "rivalry" thing with Marshall is debated. However, it was an unnecessary f**k you to WVU by Holliday.
Brings me to my question: Is there ANY loyalty left in sports these days?
Apparently, there isn't… as we found out from Rich Rodriguez slightly over 3 years ago.
Rich Rod had it ALL… a high-octane offense, nationally-ranked teams every year, a shitload of money, and god-like status in West Virginia. But, he decided he wanted bigger and better… that's why he left for Michigan… he thought he had a better chance of a National Title through Michigan/Big 10. No, his best chance came in 2007.
On his way out of Morgantown, before Rich Rodriguez burned his bridge with WVU, he put lighter fluid, gasoline, kerosene, Everclear on the bridge, and used several kinds of lighters and matches to burn it… then, after it burned down, he pissed on the ashes!
Now, enter Fat Albert… he had a legit chance to possibly be WVU Head Coach, but he accused former Athletic Director Ed Pastilong of racism. True? We'll never know. But, by doing that, he burned that bridge, and possibly made other observers mad… their mentality: "I don't want to hire a guy that could potentially play the race card at some point."
Now, Tony Gibson was born and raised in West Virginia (Van, WV; graduated from Van High School); played and graduated from Glenville State (where he played for Rich Rodriguez); came with RichRod to WVU, and headed up recruiting and defense for 7 seasons… only to weasel on up to Michigan with Rodriguez and Magee. I'm sorry, but no true West Virginian would EVER want to wear Pitt's colors. I wouldn't even wipe my ass with a Pitt t-shirt.
You two, along with Doc Holliday, ought to be drawn, quartered, and horsewhipped for your betrayals!
Now…
On the other hand, I can understand needing a job in your profession… or just any job in this beat-down economy. But, really, PITT!? The same institution that sent a group of slapdicks to Mountaineer Field in 07 and reap the rewards of RichRod's "me first" mentality and greed!?
Talk about a blatant "f**k you" to WVU. Yeesh. I hope Pitt loses EACH AND EVERY GAME from here on out (like I do every season… it's been personal with Pitt since 2006, but, now it's next-level hate.) I mean, remember, Calvin Magee's guidance is part of what helped us win the Fiesta Bowl… not Bill Stewart as the Stew-hangers LOVE to point out.
The Future of the Backyard Brawl
Have no fear, Mountaineer Nation! Dana Holgorsen is here.
I know, I know… I've been singing the praises of the "Head Coach In Waiting" for a long time… and will continue to do, hopefully for a long time.
Our friend Jeremy, over at Pacman Jonesin', found some interesting stats for us.
Turns out that Holgorsen has a bit of a history with Graham… in 2008-2009, Holgorsen was the Offensive Coordinator for the University of Houston, while Todd Graham was the Head Coach at Tulsa.
2008
Houston- 70
Tulsa- 30
That, ladies and gentlemen, is the definition of "an ass-whoopin'!"
2009
Houston- 46
Tulsa- 45
In 2010, Holgorsen accepted the job as Offensive Coordinator at Oklahoma State University, and, it turns out they had Tulsa on their schedule.
2010
Oklahoma State- 65
Tulsa- 28
ALL-TIME SCORE
Holgorsen- 181
Graham- 103
Seems to me that Holgorsen's had Graham's number for quite a while now. Holgorsen's offense-minded, Graham's a defense-minded coach… but, that hasn't mattered, it seems.
Todd Graham, prepare to have your Pitt "teams" blown all to hell with the Dana Holgorsen Air Raid offense! Then, after we get done with the team, we're coming after Magee and Gibson!
And, finally…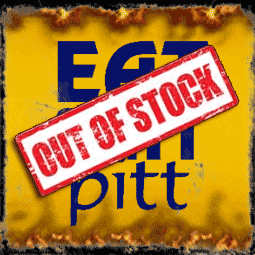 Tags: Backyard Brawl Betrayals Calvin Magee Coaching Carosuel Dana Holgorsen Doc Holliday Eat Shit Pitt Houston Marshall Michigan Oklahoma State Pitt Pittsburgh Rant Rant Rant Rich Rodriguez Rivalries Todd Graham Tony Gibson Tulsa WVU WVU Football